Marni Usheroff reports on business, technology and science from Southern California. She currently covers the medical industry for the Los Angeles Business Journal.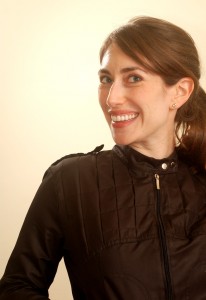 Marni returned to the area after receiving her master's from Columbia University's Graduate School of Journalism, where she won the Horgan Prize for critical science writing.
Her first love was acting, which she studied at Northwestern University. She performed in classical and contemporary plays in Chicago and Los Angeles, wrote and performed sketch and stand-up comedy and was featured in independent films, television programs and commercials.
Nearing 30, Marni decided it was time for a change. She began assisting an investment advisor, helping him manage various stock, private equity and options investments.
At the same time, she conceived and wrote a 52-week blog about attempting one new activity every week for a year. After traveling to Morocco, skydiving, learning to ride a motorcycle, shoot a shotgun and chess box – she realized she'd fallen in love with journalism and decided to attend Columbia.
Marni's work has appeared on Mashable, The Indypendent and in The Queens Chronicle.